You are here : Home ›› Team
Martina Metz


Carolyn Cozzo


In the year of 1994 I have completed my study of Sports Sciences in Frankurt. As a former gymnast and volleyball player, I discovered in a young age the love of the sports. For 20 years I have been working in various fields of fitness and Gesundheitssport as a course instructor, personal trainer and fitness club manager. For 12 years, I create individual training plans for health-orientated strength training and sports therapy based on current scientific knowledge and I do this successfully.

I was licensed - among further education - as a back school teacher, Nordic Walking Instructor and Pilates Teacher.

After being a bank trainee, I completed study of business administration in Saarbrücken in 1994 and worked successfully as a graduate clerk until 2002. Until then, sports was my great passion, and asked me since my youth every day. After several years in competitive swimming, I discovered my love for fitness and Gesundheitssport.

With the start of parental leave in 2002, I decided to make my hobby into a profession. Therefore I acquired numerous licenses including as an aerobics trainer, nordic walking Instructor, skike Trainer, pilates teacher and teach today with "body and soul."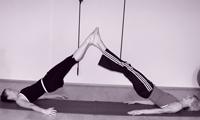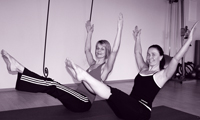 With founding of carmaFIT GbR we have fulfilled the desire of our many years of practical experience in our own premises to implement. With our offers pilates, back exercises and outdoor, we offer you the opportunity to practice holistically. Strengthening of the muscles, cardiovascular training and relaxation complement each other and harmonize body and mind.